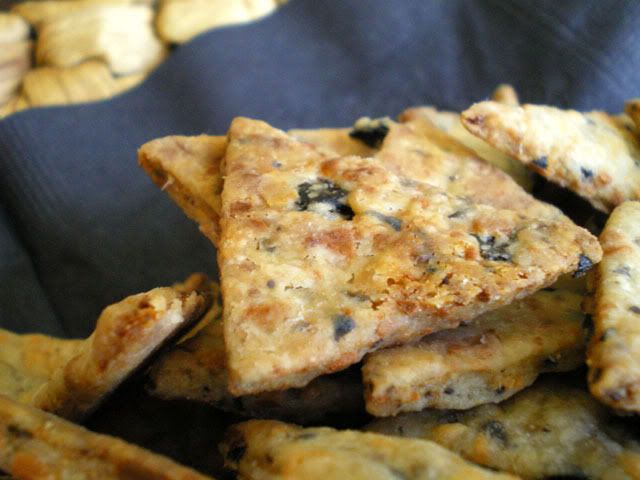 Thanks to everyone who wished me a happy birthday yesterday. I got tons of e-mails and comments. It was great!

I ended up making some chocolate mocha cupcakes for my birthday cake, but I'm not posting them today (sorry) because it was too dark last night when we were eating them to take nice pictures. I will post them tomorrow.... but here's a teaser.... my Mom said, "These are the best cupcakes I've ever had in my life!"... of course she's my Mom which obligates her to say stuff like that, but still you might want to come back and check out the recipe tomorrow, just in case...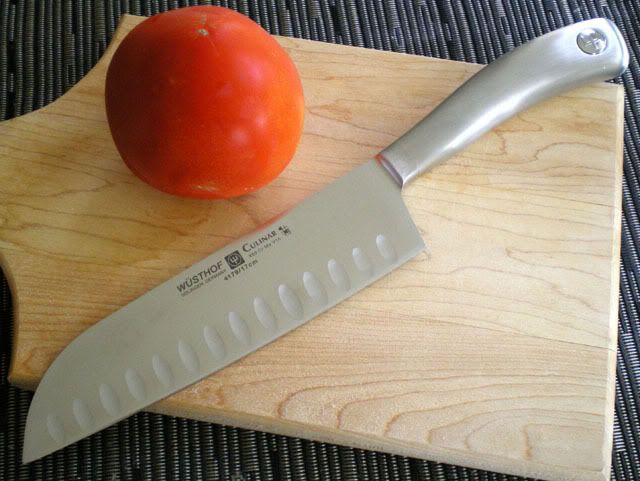 As for my gifts, I did really well. I thought I would be getting a tacky pair of earrings or something from the kids, but I guess they are good little shoppers. Claire and Marco got me a Cuisinart Hand Blender (Mario swears he didn't try to influence their choice). Mario got me a very nice Chef's knife. When little Marco handed me the wrapped up package he said, "Mommy, this one is VERY SHARP..." OK Bud, thanks! My parent's gave me a Kitchen Aid food processor, which I can't wait to take for a whirl (ba da bum).

My parents and Mario and the kids took me out to dinner at a Japanese Teppanyaki restaurant called Edoko. The Teppan chef put on quite a show and the kids loved it. Although at first when the chef lit a huge fire on the grill, I don't think Marco knew it was SUPPOSED to happen, and he looked petrified. When he notice no one else was panicking and running for the exits, he started to laugh too. He pointed and said, "that guy is FUNNY!" and Claire said, "Pay attention Mommy, OK? This guy is gonna teach you how to cook, OK?" Uh thanks sweetie...

Today I am posting a nice little appetizer that I served for my parent's when they came to dinner a few weeks ago. These were really tasty, although the kids didn't like them too much. They were salty and yummy and they went very well with a cold beer before dinner. The recipe calls for some sea salt to be sprinkled on them just before baking, but I left this off, because I figured with the olives and the anchovies, they would be salty enough.



Olive and Anchovy Bites
from "Mediterranean Food of the Sun" by Jacqueline Clark and Joanna Farrow

1 cup flour
1/2 cup chilled butter
1 cup finely grated Gruyere
2oz can of anchovy filets in oil, drained and roughly chopped
1/2 cup pitted black olives, roughly chopped
1/2 tsp cayenne pepper
sea salt

1. Place flour, butter, cheese, anchovies, olives and cayenne in a food processer. Pulse until the mixture forms a dough. (It was while I was trying to make this recipe that my old food processor 'gave up the ghost' the shaft was completely stripped (overuse I guess). Hence the birthday present.)

2. Wrap the dough and chill for 20 minutes.

3. Roll out dough thinly on a lightly floured surface. Cut the dough into 2" wide strips and then cut across each strip diagonally to make little triangles. Don't worry if they aren't equilateral. Most of mine were isosceles and scalene triangles. (a little geometry lesson there).

4. Place on parchment lined baking sheets and bake at 400F for about 8 to 10 minutes. Cool on a wire rack. Sprinkle with sea salt and serve.