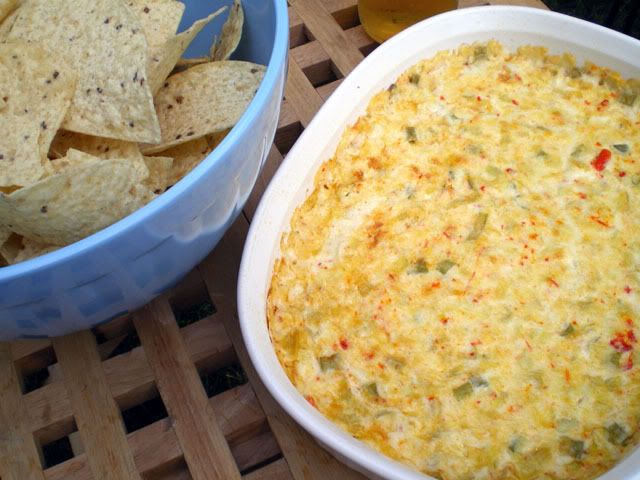 Well, I had an interesting day yesterday. Somehow through the wonders of the internet, my little food blog became the center of a debate over at the GM Insider Forum where somebody started a thread called "should his WIFE drive his G35?". Wow. Mario, still has cramps from laughing so hard. I shot myself in the foot. Not the first time, won't be the last.

I am going to close this now infamous poll down at the end of the day today, so it's your last chance to have your say (i.e. vote for me).

And just to demonstrate what a tremendous wife I really am, and how deserving I am of winning, I am going to post a recipe for some "Man Food". This is a nice yummy hot dip that I served to Mario with a cold beer while he was watching the football game, and I wasn't wearing any... oh wait, it's not football season?? details details ...

He loved it.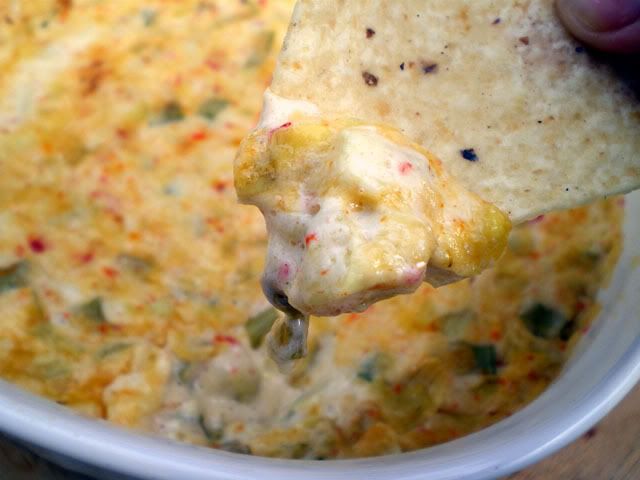 Hot Artichoke Dip

2/3 cup Parmesan Cheese
2/3 cup mayonnaise
1/3 cup heavy cream
1 can (14 oz) artichoke hearts, drained and chopped
1/4 cup chopped green onion
1 tbsp chopped pimento peppers

1. Blend all ingredients together.

2. Bake 25 minutes at 325°F until lightly browned.